43. Tomboy (2011)
Recounting the experiences of a transgendered girl, Tomboy tells his story as he moves to a new neighbourhood and introduces himself as a boy for the first time. It's an emotive film about the fluid nature of identity, and the power that we have to define ourselves.
Other films directed by Celine Sciamma:
44. Stories We Tell (2012)
Stories We Tell is a documentary about the nature of stories and the effect that the narrator has on shaping them. Sarah Polley interviews a family of storytellers, asking each one the same questions but getting different answers in return. It's a clever piece of cinema and it shows that we all put pieces of ourselves into the things we say.
Other films directed by Sarah Polley:
45. The Square (2013)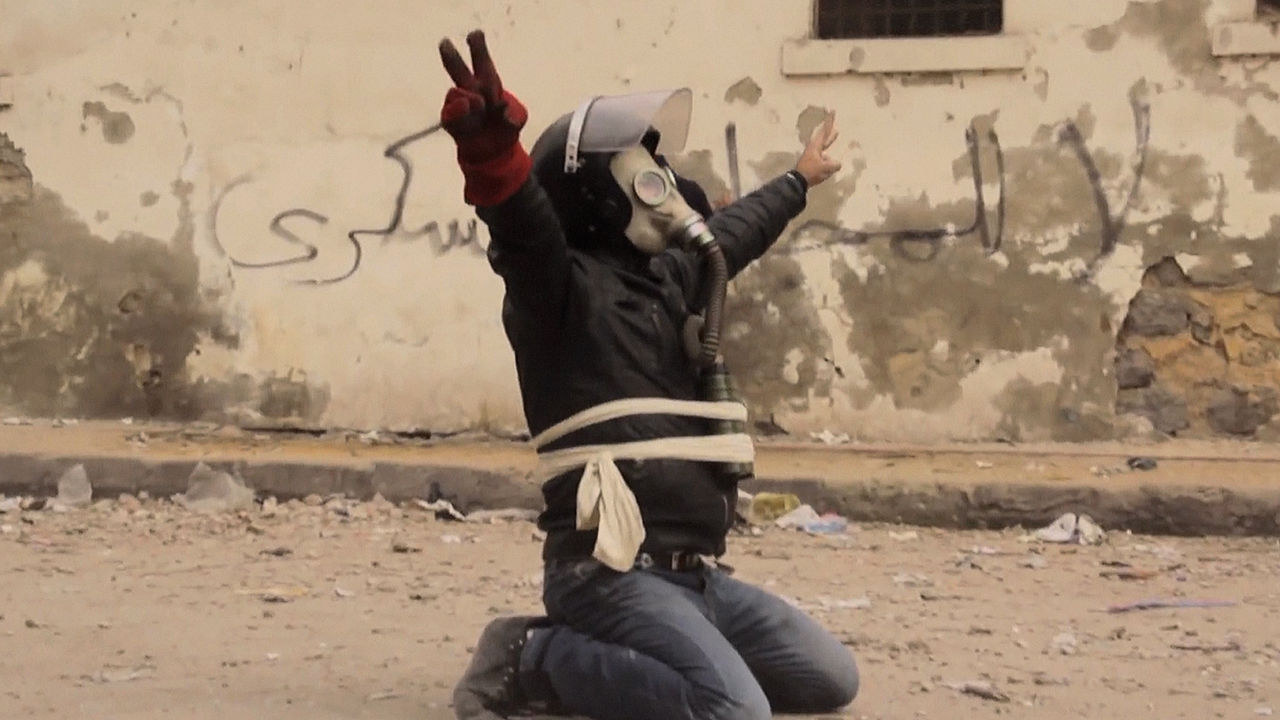 The Square is a powerful documentary about the Egyptian revolution that culminated in the end of Mubarak's regime. Jehane Noujaim frames her film through the eyes of six very different protesters, each one fighting for a deeply personal cause, and each one caught up in the whirlwind that changed their country irrevocably.
Other films directed by Jehane Noujaim:
46.
A Girl Walks Home Alone At Night (2014)
A genre piece with a political subtext, Ana Lily Amirpour's film tells the story of an Iranian ghost town, and a vampire that stalks its unsuspecting inhabitants. Shot in black and white, A Girl Walks Home Alone At Night depicts a chilling place, filled with death, loneliness, and violence.
Other films directed by Ana Lily Amirpour:
A collection of short films
47. Selma (2014)
Selma explores Martin Luther King Jr's. campaign to secure equal voting rights. Bounded by his march from Selma to Montgomery, Alabama in 1965, Duvernay's film is a powerful account of a moment in time that shook US society to its core.
Other films directed by Ava Duvernay:
48. The Babadook (2014)
One of the best horror films in recent years, The Babadook is an unsettling tale of a mother and her young son who accidentally summon a demonic presence. Mixing genre tropes with psychological horror, Jennifer Kent's film is frightening, macabre, and unpredictable.
49. Tiny Furniture (2010)
Before Lena Dunham was made famous by her hit HBO show Girls, she directed Tiny Furniture, a mumblecore film of sorts that explores life just after graduation. Dunham uses her film to discuss post university malaise, and the difficulties in finding a sense of purpose and direction in your early twenties.
Other films directed by Lena Dunham:
50.
Salaam Bombay! (1988)
A film about Indian street children and the lengths they have to go to in order to survive, Salaam Bombay! is a memorable piece of cinema. The narrative focuses on one boy's struggle to get enough money together in order to buy a bicycle so that he can go home to his family.
Other films directed by Mira Nair:
51. Wanda (1970)
The only feature film directed by Barbra Loden, Wanda is the story of an affair between a coal miner's wife and a petty thief. A dated film, with a DIY aesthetic, it features strong central performances, and an excellent star turn from Loden herself.
52. Nowhere Boy (2009)
A well drawn account of John Lennon's early life, Nowhere Boy explores his relationship with his Aunt Mimi, and his estranged mother, Julia. Taylor-Johnson's film is an enjoyable representation of the events leading up to the formation of The Beatles.
Other films directed by Sam Taylor-Johnson:
Conclusion
This list of female film directors feels fairly exhaustive (it was exhausting to compile), but if there are any omissions then please let me know with a comment below.
Happy watching.